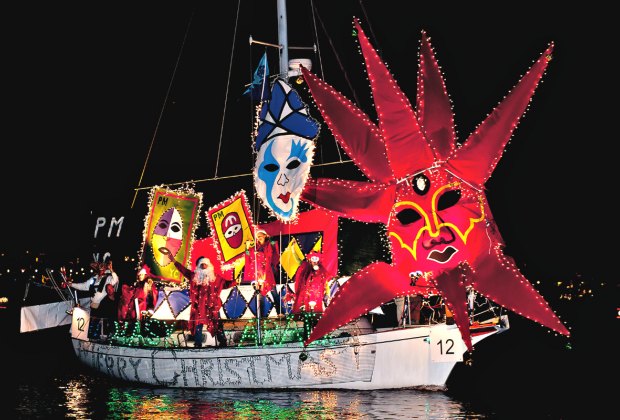 The first reason to make it to this Christmas parade is it's FREE! This parade is also packed with not only a boat show but also a firework show. Marina Del Ray gives you an unlimited amount of space to enjoy the festivities from your apartment to right by the water. The space will also include plenty of activities to make this event last the night! Children can enjoy real snow, sledding, arts & crafts, face painting, a live DJ, food trucks, and more!
Saturday, December 14, 2019
5:55 pm – 6:00 pm: Fireworks
6:00 pm – 8:00 pm: Boat Parade
Marina del Rey Main Channel 13650 Mindanao Way viewing at Burton Chace Park Marina del Rey, CA 90292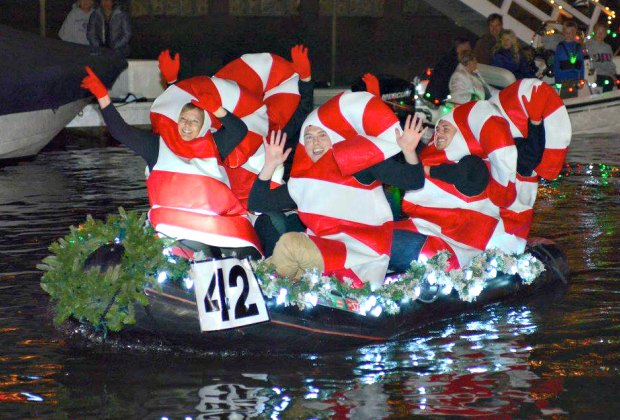 Redondo Beach beach celebrates its boat parade from all views of the main channel and can even be enjoyed from right on the water from your paddleboards! With festive maritime displays, boats will travel through King Harbor Marina to the pier. Paddleboards will be heading out on the water at 4:30 pm this year, and the boats will be starting at 5:30 pm.
Saturday, December 14th, 2019
5:30 pm – 7:30 pm
King Harbor Marina 208 Yacht Club Way Redondo Beach, CA 90277
Not to be mistaken for Italy, this Long Beach location has its own celebration to celebrate the holidays! There will be two different parades, one for the smaller boats and another for the larger boats. With lights and holiday cheer you can enjoy these parades from several places on Naples. If you don't happen to live in the area, parking may be tricky so get their early or reserve yourself a gondola ride for a pretty penny to get the best views! Either way you view it, this parade will immerse you into the holidays.
Saturday, December 14th, 2019
6:00 pm- 8:00 pm
Naples Island 5537 The Toledo Long Beach, CA 90803
This parade not only celebrates its 56th year but also takes place on two days making it twice the amount of fun! This year's theme is "A Space Odessey". Judging will take place on the first night and the honorees with strut the harbor on the second night! Boats line up at 4:30 so make sure you plan your time right.
Sat Dec 14, 2019 – Sun Dec 15, 2019–
5:15 pm- 8:00 pm
Huntington Harbor 16889 Algonquin St. Huntington Beach, CA 92649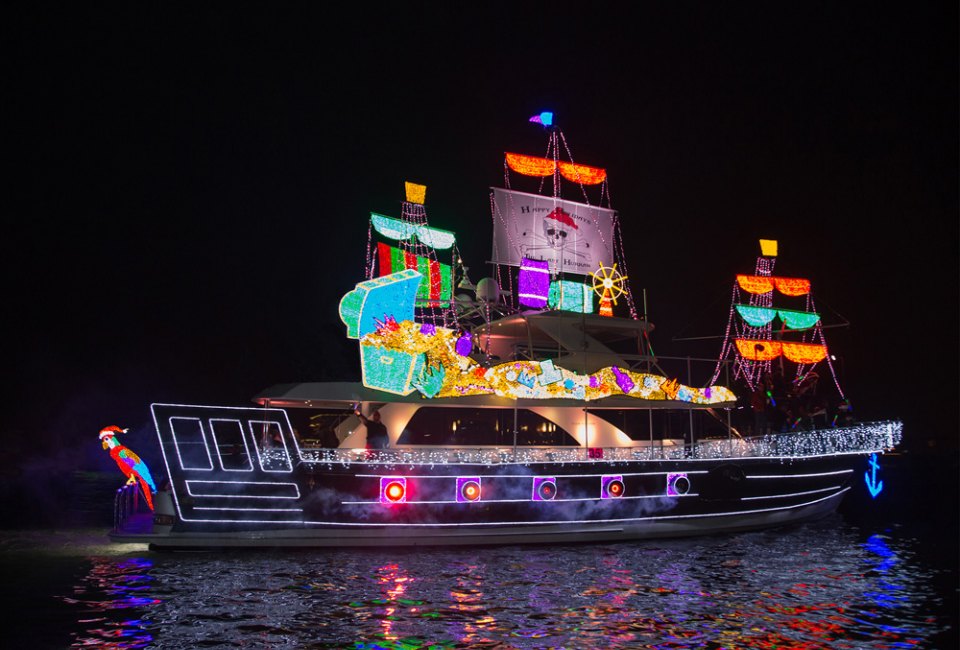 Celebrating its 111th year, Newport devotes 5 nights to their boat parade! Yachts, boats, kayaks, and canoes participate in the "Seas the Holidays" theme. The parade starts and finishes off at Bay Island and follows its course through the bay. There's a reason why the New York Times calls, "one of the top ten holiday happenings in the nation." Enjoy and be merry!
Wed Dec 18, 2019 – Sun Dec 22, 2019
6:30 pm- 9:00 pm
Pirate's Cove 2900-2998 T St Newport Beach, CA 92661